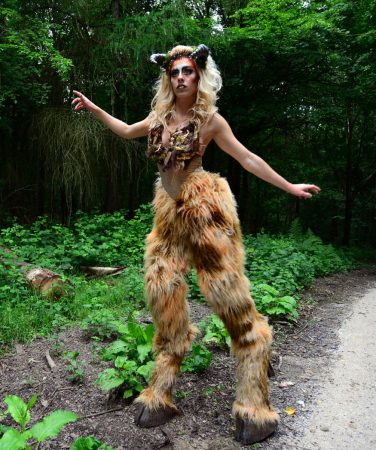 Known throughout the entertainment and production industry, we provide a wide range of high-quality professional event entertainment, and class leading prop and décor solutions. Our unique selling points are our creativity, energy, dedication, flexibility and performance quality, along with our technical expertise.
Drawing on our extensive costume department, we also create and produce entire shows for corporate clients, clubland events and festivals. Area 51 is a major provider of interactive performers for parties and events of all sizes, offering engaging and colourful 'meet-and-greet' and 'mix-and-mingle' entertainers. Our costumed characters include robots, circus acts, glamourous cabaret and clubland dancers, exotic Rio carnival girls, suited and booted chimps, animatronic creatures – and so much more.  We supply dancers, stilt-walkers, jugglers, magicians, musicians, contortionists, singers, make-up artists and acrobats.
Working out of a 10,000ft2 production workshop, Area 51 also make high-quality bespoke décor and props, and we've been responsible for many award-winning immersive events. Décor clients include Hyde Park's Winter Wonderland, National Geographic, Thomas Cook, the QEII Centre, Scissor Sisters, Lady Gaga, Johnathan Ross and LinkedIn – for whom we created a series of ground breaking experiential conferences – and many more.
Area 51 not only provide outstanding theming, but we also have excellent and highly experienced events managers who oversee the entirety of the job, working closely with both the venue and the client to ensure the smoothest operation prior to and during each event.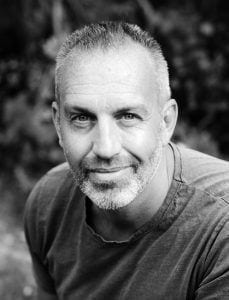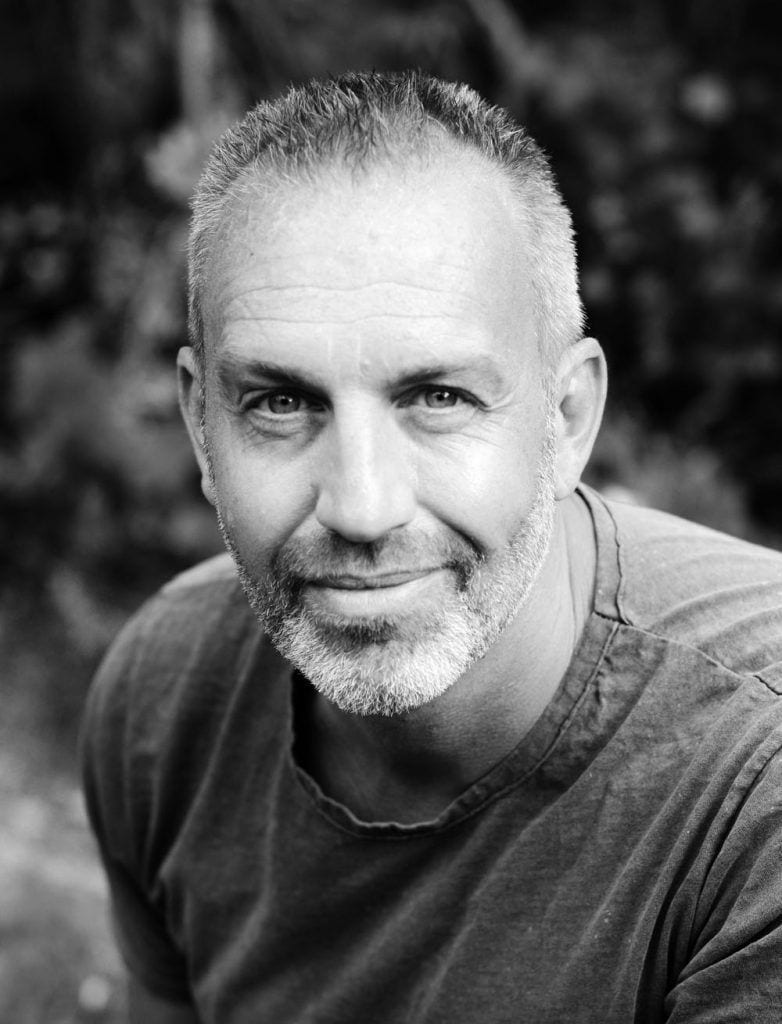 MATT PAGE
Executive dream maker Matt plots AREA 51's course through the outer reaches of the entertainment universe.
Whether designing and directing our shows, many of which have headlined major festivals, or manning the company's culture bunker, AREA 51's art architect has his fingers on the pulse. With a background in photography, journalism, cartooning and caricature creations, Matt was always destined for a career in arts and entertainment.
He oozes an almost incessant stream of brainstorming concepts and it's this flowing river of his imagination that helps sculpt the company's distinctive vibe. 
matt@area51.co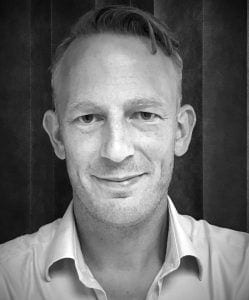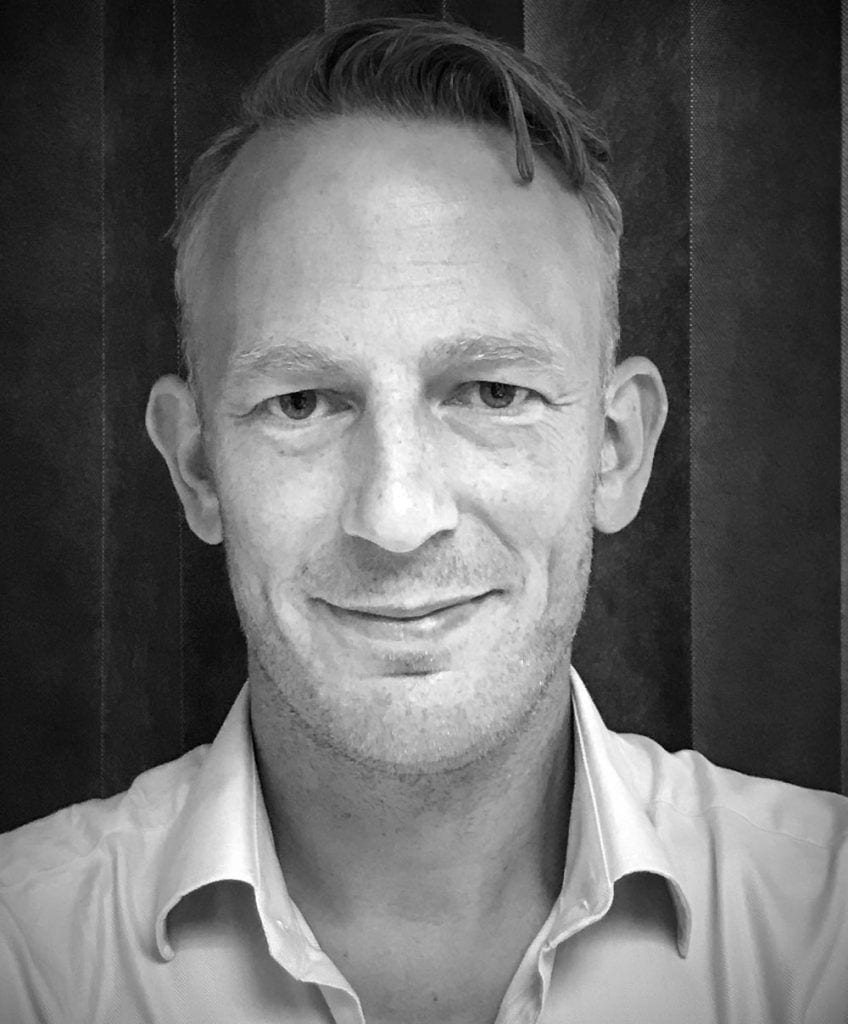 RICH MOORE
Co- Director, Rich set up AREA 51 with Matt and never looked back.
Using his excellent expert knowledge of mechanical processes and skills in 3D design and sculpture, Rich has developed a unique and incredibly capable design workshop at the AREA 51 HQ in deepest North Warwickshire and it forms the nucleus of our operation to this day.
With his direction AREA 51's decor and prop design abilities are now recognised as being amongst the very best in the UK. Visit the decor portfolio to view the amazing diversity, scale and quality of the workshop's capabilities.
rich@area51.co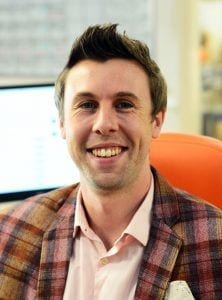 JACK PAGE
World-traveller Jack is the steady hand on the AREA 51 tiller as we pound the waves of the show-biz high seas. Since part-timing here between studies when he was just 16, and moving up into events office work in 2012, he has now returned to rule the roost as Office Manager. As an Area 51 performer, Jack pioneered our TV-head robots 'The Intelly Gents', and has appeared at Glastonbury Festivals, on MTV Russia, and even at a private event in Richard Branson's backyard. Jack's other oddball credits include the robot in the movie Bridget Jones's Baby. Best ever gig: Devin Townsend's Retinal Circus – the mega Roundhouse rock concert that was turned into a live album. Globe-jumping Jack was born in the UK, brought up in Spain, and has journeyed to more than 50 countries, including voluntary work in Cambodia and living in China as an English teacher. He is now settling back in Good Old Blighty to tie the marriage knot and help steer AREA 51 to its next era of success.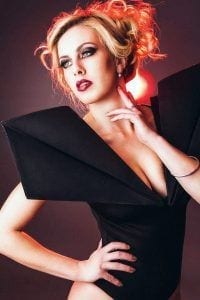 PIPPIN WOOD
Pippin combines two vital roles as AREA 51's Entertainments Manager in charge of performer allocations, and she's 'Chief Fire Officer' in our fantastic troupe of fire performers.
Always busy online and on the phone, finding faces for places, she is also an amazingly versatile performer in her own right. Her skills list including stilts, fire performance, modelling, walkabout and character roles, as well as being an accomplished dancer and choreographer. Pippin's main office duty is securing the right performers for the crammed calendar of gigs that fill the walls of our headquarters – and working out the complex logistics to make sure they all get there on time. Her exhaustive network of contacts ensures the customer is kept satisfied. And she still finds time to hold AREA 51training sessions for the performers of the future!
pippin@area51.co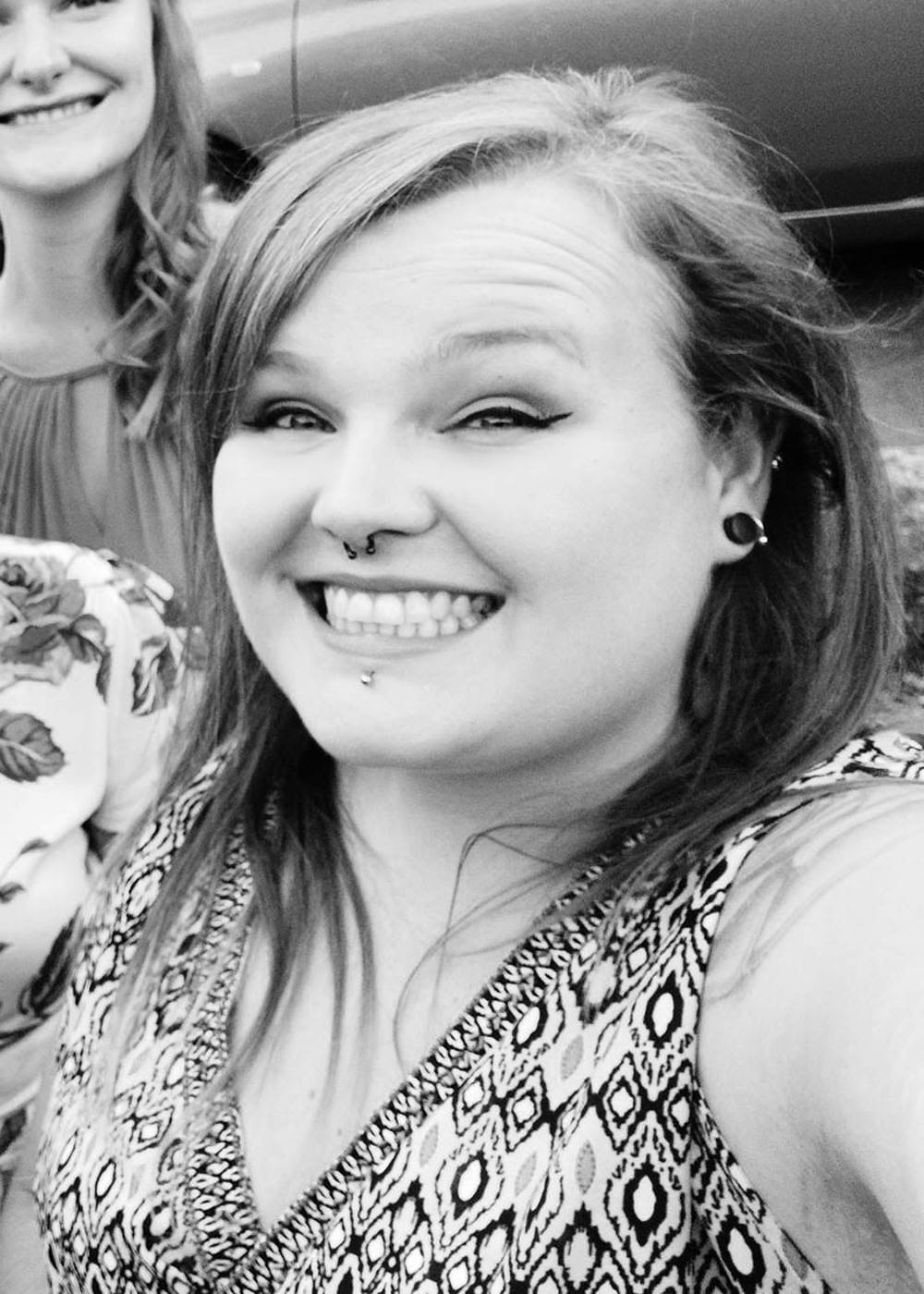 KATE BAGSHAW
Senior Workshop Technician Kate is a skilled creator of life-like creatures and stunning 3D characters. After studying Special Effects at the University of Bolton, Kate set out to find a role in the magical world of movie SFX and the weird challenges of Area 51's entertainments. We are always putting her superb skills to the test – mould-making, creating silicone prosthetics and organic models – all to make clients' dreams come true.
She's happily at home with her fingers coated in clay to sculpt an original character, then turning it into a stunning final figure, often of the famous or furry kind. Kate's many co-creations include 3D caricatures of Jax Jones and F1 racing drivers, a life-like cow for Cadbury's and amazing animatronic meerkats.
kate@area51.co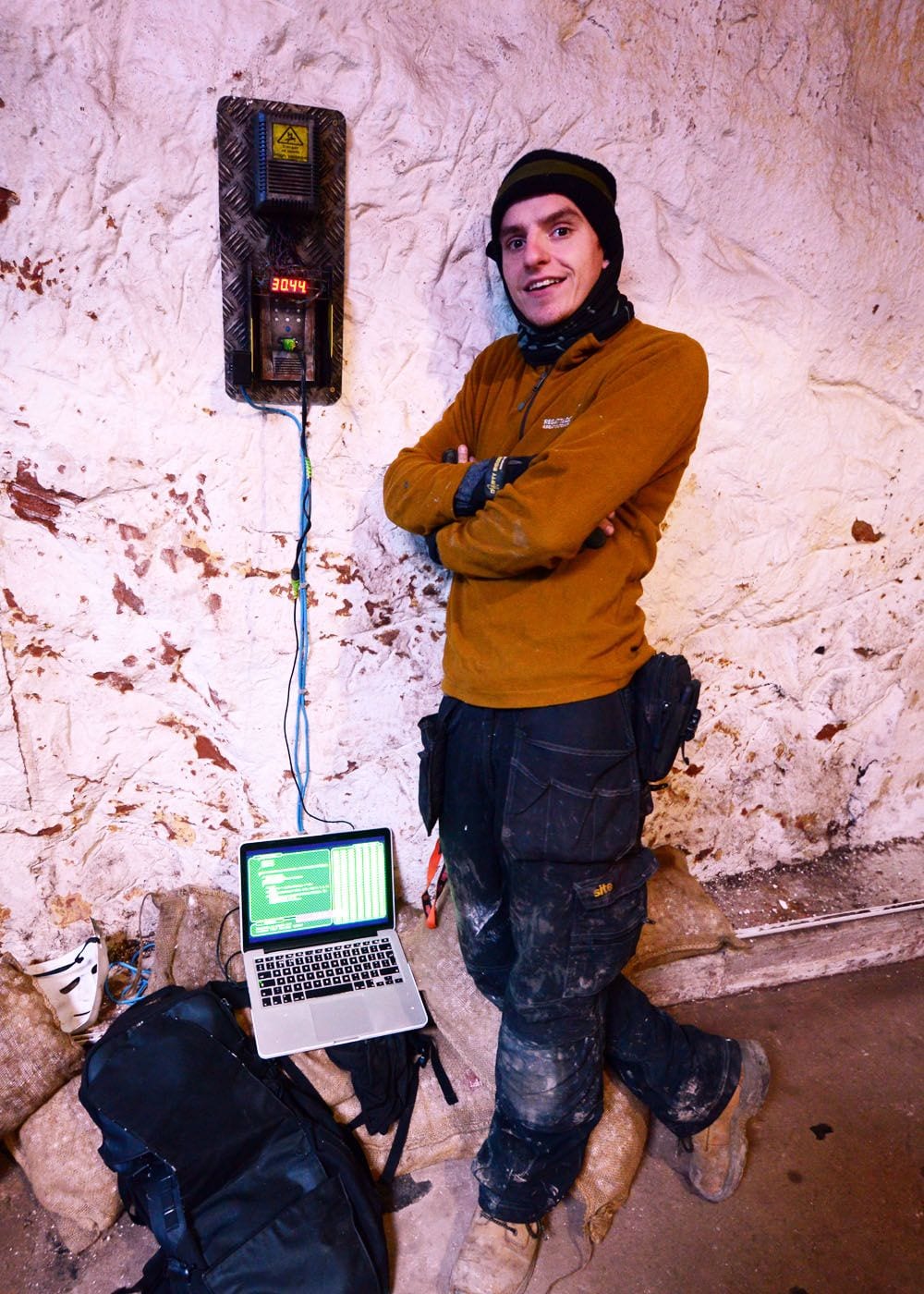 JAMES WILSON
Whatever James does is sheer magic! He not only launched a career as a magician at the age of 7, but has also proved himself to be a wizard in our workshop. Determined and dedicated, James seizes the opportunity to raise his skillset whenever the challenge arises.
As a performer he'll eagerly don stilts as an interactive entertainer at major events and festivals, he'll wow the crowds with close-up magic, and can even turn his hand to fantastic fire-breathing feats. As a workshop wonder he's superbly skilled on the saw table and other décor production processes – plus the demanding on-site builds – and has proved to be an equally able asset in the costume department. With this wealth of talents and abilities, he's destined for great things!
james@area51.co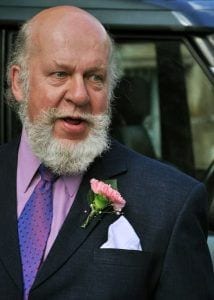 GEF WHITE
Office 'Uncle', Gef, first joined AREA 51 as a bawdy Banquet Medieval Master sometime near the end of the last century. He's always our first choice as the horror-show host for our major Halloween events and prides himself on being the only rhyming Santa on the festive-season circuit.
A former Assistant Stage Manager at Coventry' Belgrade Theatre and stage-lighting company owner, his various career roles include News Editor of his local paper, an employment rights advisor, NHS communications manager and a Toastmaster. He's now made an AREA 51 comeback as one of our taskforce of office desk-erados, doubling as AREA 51's own resident script writer, and magically morphed into Professor Dumbledore in the Maldives for one of our Harry Potter events.
gef@area51.co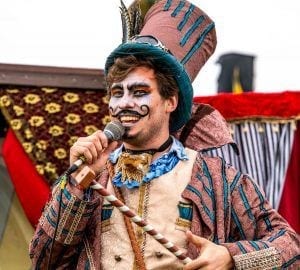 ADAM COLCLOUGH
Rescued from an island in The Canaries where he was wowing the crowds, Admin Adam now assists with just about anything and everything in our Hurley HQ office, even acting as our office masseur when the stress levels reach fever pitch.
A chemistry graduate with a creative flair, Adam is just as much at home giving a Potions Class for a Harry Potter event in The Maldives as he is fronting and co-ordinating a circus sideshow at Glastonbury Festival. When our versatile odd job man isn't beavering away at his desk, he can be found dressed as his favourite alter-ego, The Joker from Bat Man!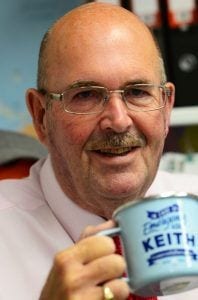 KEITH HOLTER
Careful Keith is AREA 51's Money Master. It's his role to ensure that AREA 51 gets paid for our events and entertainments enterprises – and that we pay our way in the world to our artistes and providers.
Keith spent many years in accounting roles in different types of commercial companies before finding himself a desk in the bizarre show-biz realm of AREA 51. We are not sure what we've done to him, but he has lost 10 stone in the last few years!
Married with two kids, Keith says that the experience he's gained over years allows him to communicate effectively with most people, to understand the roles they have and make useful suggestions about how to do things even better.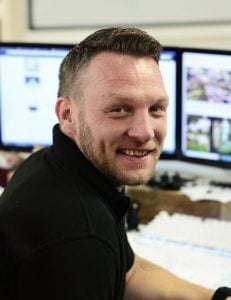 AIDEN VAULS
Meet our General Manager, Aiden Vauls, the man who makes sure every first-class creation made in our workshop gets done right and on time – and with as little fuss as possible! 
In charge of a brigade of workshop technicians, making décor, costumes and props – and who can rise to more than 120 at times – he has responsibility for production, logistics, deliveries, rigging, de-rigging and ensuring the right specialists are assigned to each job. Aiden joined the AREA 51 family as a performer, but after being recruited to help out in the busy workshop he found his true vocation – and had no hesitation swapping the stage for a permanent role there. With his guidance AREA 51 never misses a deadline – however tight!
aiden@area51.co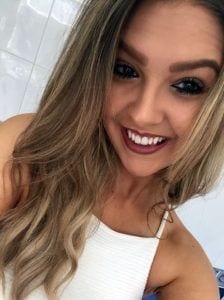 LAURA PRIOLETTI
Laura Prioletti is the epitome of a 21st Century everywoman. She's just as much at home in a quilted overall doing a chilly London roof-top restaurant build as she is glowing with glitter and glam in five-star venue or a summer festival field. As our Events Manager and Office Princess, she manages and runs events on the décor/ workshop side of AREA 51, and she's also an awesome force backstage assisting with co-ordinating many of our live shows.
Our thoroughly modern madam of logistical planning and sourcing is also in charge of booking the right crew for events to ensure both AREA 51 and our clients always have the best staff suited for the job in hand.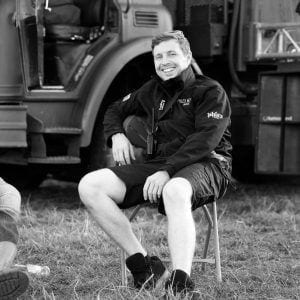 JODY KIRTON
Special Projects Manager Jody is the go-to man to get things done He is the top Mr Fix-It and tech problem solver and will apply a magical range of skills to find a solution to even the most difficult of tasks. Anything from a simple design to the most complex, he will find a way to make it work.
Can-do Kirton is an expert in creating our 3D models and turning them into reality, and his organisation and attention to detail are impeccable.
Also a very skilled photographer at AREA 51 events, Jody manages and runs events on both décor and entertainment side.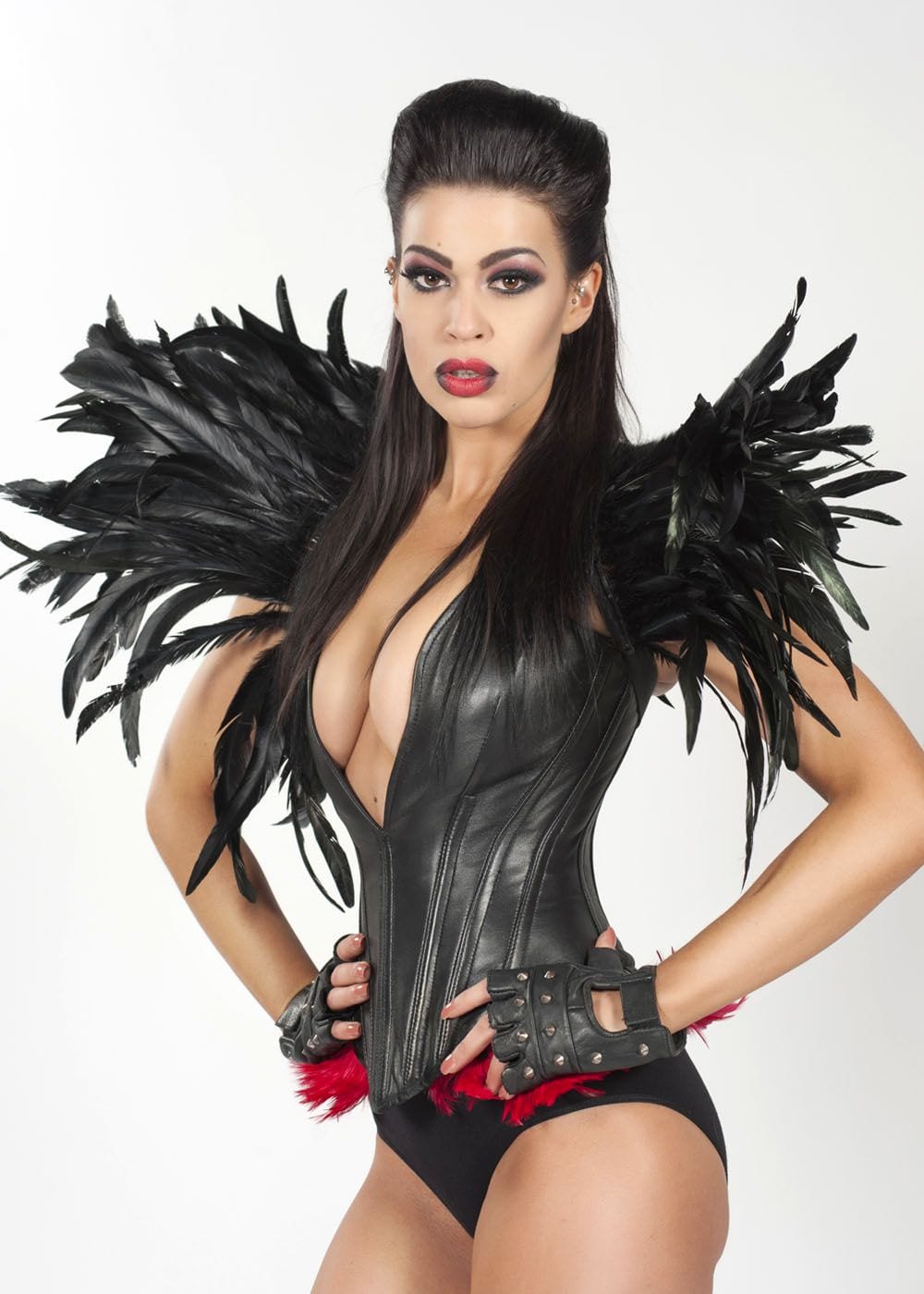 GABBY FORRET
Gabby's outstanding organisational skills shine through in her role managing the colossal AREA 51 costume department.
Attention to detail, creating order from costume chaos and being an all-round go-getter make Gabby the perfect person to successfully tackle one of the company's busiest departments … with grace and aplomb!
This hard-working Lincoln lass is also an in-demand performer and has been Entertainment Manager Pip's long-standing show-time partner. Gabby is a crucial cog in the mad and magnificent machinery here in the Land of Making Dreams Come True.
RICHARD PERKINS
Richard is our Dr Digilegs. He worked on the concept and creation of the original idea by stilt-walker and design wonder woman, Kim Graham, to develop our unique 'reverse-knee' stilts. Digilegs are a vital tool for performers who want to present a stunningly effective animal character or fantasy figure, such as a cloven-hooved satyr. We also use them to create bizarre alien figures too.
As the key member of our Digilegs operation, Rockin' Richard is the man responsible for overseeing day-to-day matters concerning the revolutionary product. From product development to assembly and more, everything Digilegs is everything Perkins!
And he isn't afraid of jumping in and getting his hands dirty with other areas of the AREA 51 workshop when work volumes are at peak levels and we need all extra expert hands on deck.
Area 51 has been an integral part of Finolhu since the very beginning, providing us with 365 days of excellent service and delightful events. I find Area 51 extremely professional, self-motivating and easy to work with. Looking forward to a flourishing partnership with you.
Marc Reader
Resort Manager Finolhu, Maldives
 Glastonbury Festival has had the pleasure of working with Area 51 for many years and watched as the company continues to grow and grow, honing its craft with dynamic effect and professionalism. Their production of Igor Rasputin's Caravan Of Lost Souls was very well received by all and I look forward to seeing what they come up with next.
Haggis McLeod  
Glastonbury Festival
I wanted to thank you and ALL the acts, make-up artists, wardrobe helpers, choreography, speech writers and riggers for making Saturday night the best show ever – it was full of life and charisma, and far exceeded my expectations. One lady came up to me and said it was like having front row seats at a West End show – surely praise enough but the feedback has been beyond words. I think the event will go down as their most memorable event for many years to come. We all absolutely loved it.
Thank you again so much for a truly spectacular show – it was outstanding.
Karen Tanner – KT Events
The Port at Bestival was our most ambitious structural build to date and was the talk of the festival … not least due to Area 51's incredible energetic stage activity, dancing and aerial. 
The guys and girls worked their legwarmers off all weekend day and night and many of the acts drew audible gasps from the packed audience with their daring aerial trickery and relentless dance moves. Area 51, we salute you.
Rob da Bank 
Radio presenter and co-founder of Bestival
There are times in one's life when one meets somebody, and an audible click is heard. When Scissor Sisters met Area 51, that click was the thunderous roar of two galaxies colliding and forming an all-consuming super-universe: one where every star is a sun, every sun the center of its own menagerie of orbiting planets, and each planet teems with strange, magical life.
This otherworldly collision has not only produced some of the most amazing musical and foam-rubber collaborations the world has ever seen, it has resulted in the deep and enduring friendships between the members of Scissor Sisters and Area 51. I am proud to be a part of their family, and for them to be a part of ours. Can't wait to hitch our circus wagons together again soon!
Ana Matronic 
Scissor Sisters singer and radio presenter
I love it! I love it! I love it!
(commenting on her giant piano, designed and built by Area 51)
Lady Gaga 
Singer, record producer, activist and philanthropist
That's awesome, it looks great, guys. Well done Area 51!
(after seeing Area 51 complete the Halloween themed décor on his mansion)
 Jonathan Ross OBE 
Television and radio presenter
Area 51 have worked closely alongside us at The Zoo Project Festival providing all kinds of larger than life costumes and exciting performances for the last two years. They always go above and beyond to help make our vision become a reality and are an extremely friendly and professional team of individuals to work with. We look forward to future collaborations with them.
Ross Mogli 
Production Manager, Zoo Project Festival
Working with Area 51 on our 'Circus Circus' event at the Ricoh Arena, Coventry, has been an absolute pleasure. Our Christmas parties, which cater for 10,000 covers over three weeks, form the biggest multi-night event of its kind in the area, and our expectations when it comes to suppliers are extremely high. Area 51 have not only delivered on the live nights with great performances and professionalism but throughout the year the team have been superb – putting up with my demands, changes and requests. I expect my relationship with Area 51 to continue as events at the Arena develop across the coming years.
Mikala Turner 
Special Events Manager, Ricoh Arena
We have worked with Area 51 for many years and we are constantly impressed with the service we receive. The performers and costumes are always of the highest quality and we know we can trust that they will put in 100% for every event.
Emily Davis
Head Of Sales, Contraband Entertainment and Events Agency
For over 25 years there have only been 2 icons of pure and wild and sheer unadulterated UK events with a twist of unique entertainment value – Area 51 and DR M.
From "Kiss My Axe" and Masquerade, as the Forefathers Of Performance Art, came the decades of decadence that shaped the British events and entertainment industry landscapes. Nowadays Area 51 and DR M are considered The True Godfathers Of It All … untouchable in their creativities. The memories are still strong and vibrant. The anecdotes are all legendary and real.
Area 51 are the only true purveyors of excellence and DR M salutes them anew, as he lights their fuse and to once more catalyses their continuing successes for well over a quarter of a century.
Nobody Is Safe … Let's keep it that way! Expect The Unexpected
Adrian Silas 
Managing Director, DR M Ltd
Matt Page of Area 51 has made a significant contribution to the success of the various evening circus performances at the Hyde Park Winter Wonderland. Matt's imagination and vision has been a pleasure to work with. Rarely do I get the opportunity to enjoy such a creative and talented mind.
Martin Burton 
Founder and Director, Zippos Circus
I thought it was amazing! Seriously, I have used other London based companies in the past and none were as professional as you guys. The performance blew people away and I have had loads of great feedback on the costumes and the living arch! All in all I will be using you guys again so a big THANK YOU!!!
 Carmela Rodia 
Reward and Recognition Co-ordinator, Barclays Bank UK plc
Many thanks to Area 51 for supplying and co-ordinating entertainment for the Big Reunion winter festivals again this year.  It's priceless knowing that I can rely on you guys to take charge of a major part of the event and deliver top class results every time: Professional performers, spectacular shows."
Paul Little, UK Events Coordinator, Thomas Cook UK & Europe
 Paul Little 
UK Events Co-ordinator, Thomas Cook, UK & Europe
We have had the pleasure of successfully working closely with Area 51 for several years on our annual conferences and each year they have been outstanding. The way they imaginatively and creatively transform our conferences into memorable events is a credit to them. The whole process from the embryonic stage through negotiations, designs, manufacture and installation is always a pleasurable and hassle-free experience. Not only that, but their various members of staff are all highly professional and driven people who know how to deliver.
 Paul Eyre 
CEO, United Carpets
Thank you all so much for making the first Beachdown Festival such a huge success – the feedback we have had about the Cabaret Tent has been exceptionally good. Again thank you all for your sterling work, and patience.
Stu White 
Cabaret Tent Co-ordinator, Beachdown Festival
Dear all at Area 51, thank you so much for the amazing Moulin Rouge performances and entertainers you put together for our event. I stayed until the bitter end and people continued to give great, if slightly slurred, feedback and were all still beaming as they left the venue!
The run up to the event was made much easier by your efficiency and professionalism. On the night itself, I felt supported and confident that I could leave things up to you guys!
Amelia Heath 
Events Producer, Paul Farris Entertainment
On behalf of both Liz Hobbs Concerts and Events and Doncaster Racecourse we would like to thank you for all of your hard work at the Doncaster St Leger race meeting. The whole entertainment package was deemed a success and we really appreciate your efforts. We have received positive feedback regarding entertainment thanks to your hard work
 Holly Gillanders
Special Events Co-ordinator, Liz Hobbs Group Ltd
Just want to say a BIG THANK YOU for all your hard work on Sunday for Santa's Sack.
It was a very successful night and that night couldn't have happened without you.  Feedback has been out of this world and I hope that we can all work together very soon on the next event.
Jay Page 
Promotions Department, Tiger Tiger, Cardiff
We have worked with the Area 51 Team for 5 years on a variety of events, we have always found them professional and helpful, drilling down on the detail.  The team are a great asset from the contact in the office to the artists and build staff onsite. Competitive pricing and fantastic acts – we would highly recommend.
Vanessa Carter 
Events Director, Pandora Events
We have collaborated with Area 51 now for many, many years! They continue to be a valued partner. The creativity they bring to our venue and specifically our Santa's Winter Wonderland event is invaluable. Add to that the fact that they are a great bunch of people and we really enjoy working with the guys. Long may our working relationship continue!
Isabelle Chadbourne 
Company Executive Snowdome Ltd
I wanted to say a huge thank you for the support from your girls at our wedding, they were so professional and lovely to everyone they came into contact with. Please give a huge thank you to your team and I hope I can use your company again in the future.
 Vicky Dilcock 
A happy bride
BACKGROUND
Area 51 evolved from a top-notch troupe of medieval sword-fighters and banquet performers in the mid-1990s. Even then we successfully staged regular outdoor performances at Glastonbury and other festivals, showcasing ever more creative and futuristic fantasy costumes, décor and props. We adopted the name 'Area 51' in 1999, just 10 years before we became Area 51 Design Ltd.
Our creative qualities were successfully showcased on ITV's Britain's Got Talent when we reached the semi-finals with huge dancing LED-lit robots armed with pyrotechnics, and stunning sci-fi-alien dancers. Area 51 designed, developed and created all the big-screen-quality costumes in-house, while producing and performing the entire act's energetic choreography.
Today we operate on a global scale. Area 51 have established themselves as far afield as the Maldives, where we supply top-class entertainments to meet the rigorous demands of high-end resorts for special themed occasions. We have a full-time resident crew on Finolhu.
We have more than a thousand performers on our books. To qualify as approved Area 51 performers, they must provide detailed profiles of their skills and pass our own accreditation standards, including live auditions. We also train and develop artistes to ensure a future flow of multi-skilled quality performers.